Youth Ministries
Our Vision for Youth Ministry
For WUMC to be a place to belong, a place to know God loves you, and a place to hear God calling you to a life of loving service for the transformation of the world.

Worship, conversation, study, prayer and serving others are our main tools for accomplishing that vision.
Sunday morning worship gatherings and Wednesday Night Live are the main times and places those tools are practiced.
WEDNESDAY NIGHT LIVE
What's Wednesday Night Live? WNL is our weekly gathering for youth.
WNL happens most Wednesday evenings during the school year from 6:00pm to 8:00pm at Woodridge UMC. All students in 7th to 12th grades are welcome. WNL strives to be a grace-filled, inclusive, and safe time for all. WNL begins with all ages together for games and dinner. Then, high schoolers and middle schoolers separate for conversation and a variety of learning experiences. Finally, all ages gather together for closing worship.
For School Year 2018-19, CONFIRMATION is offered for 7th & 8th grade students (or older students who have not previously completed the program). 7th and 8th Graders are invited to join the Confirmation class. Contact Pastor Dave. The class runs September - May from 11:30 am to noon on Sundays after second service.
All students and parents need to fill out this Youth Ministry Registration Form and return it to Pastor Dave.
Wednesday Night Live 2018 - 2019 Schedule
WNL is at 6:00 pm to 8:00 pm at WUMC.
In 2019
January 30th -- exploring the age-old question, "why do bad things happen to good people?"
February 6th, 13th, 20th, and 27th
March 6th, 13th, and 20th
April 3rd, 10th, 17th, and 24th
Season Finale May 1st
WNL Meals
Sharing a meal together is a holy moment. Building community feeds our souls just as food feeds our bodies. Having dinner together is one of our weekly practices. Wednesday meal times, like most times at WUMC, are intergenerational -- sometimes literally. Our Meal Train site for meal planning is available with the 2018-19 school year schedule. Please volunteer to provide a meal by following this link.
Special Events:

2019 Youth Mission Trip
When: June 22-30. (Dates for training and preparation meetings to be announced.)
Where: Long Island, NY
What: Home repair and community development projects in "post-recovery" phase after Superstorm Sandy.
Who: All youth currently in 7th-12th grades.
How: $50 deposit secures your spot. Final cost to be determined by fundraising efforts. Check made to Woodridge UMC Youth.

safe sanctuaries
Safe Sanctuaries
Our church is a Safe Sanctuaries congregation. That means we walk the talk of keeping kids safe, physically, emotionally and spiritually.
Learn More
For more information about our Youth Ministries, please contact us: .
Other Ministries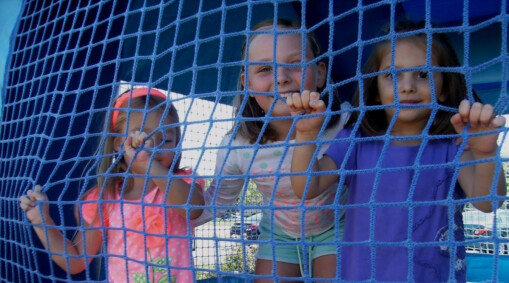 Children'S Ministries
Opportunities for infants, toddlers, preschoolers, and elementary students to learn stories of faith in age-appropriate ways. We want children of all ages to know they are safe, to know they are loved, and to know they are an active part of a larger story.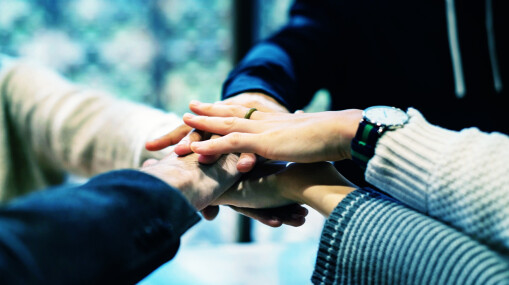 SMALL GROUPS
Opportunities to grow in faith as we get to know others and come to be known by others. We learn with each other and we learn from each other as we explore together how to live the way of Jesus in the world today.