Sacred Connections
John 1:1-9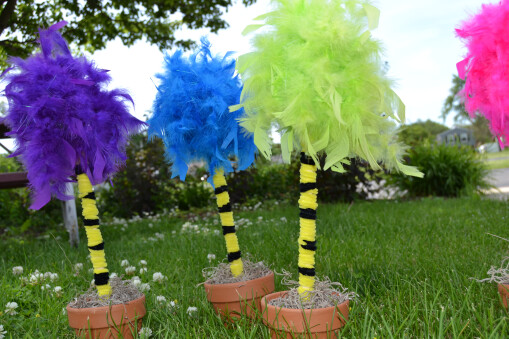 This is the 3rd and final week of our short series on the "Gospel According to Dr. Seuss". We have found that this famous writer of children's books has a lot to say about our faith journey and the world we live in as we view through the lens of The Lorax. (Be sure to take note of the Truffula trees in the sanctuary!!!)
So what does this "children's book" have to say to us that we haven't already heard. When The Lorax was first published in 1971, it was banned in some school districts because of its message. This message of environmental care and concern is one that was not welcomed in the not so distant past and still frowned upon today.
It has nothing to do with church so why do we have to talk about it here? Can't we just keep church stuff separate from stuff in the world? Well, we will talk about those SACRED CONNECTIONS that we have and why The Lorax belongs in church! Join me and see if we can't sort it out together.
Also on Sunday we will have our regular 5th Sunday Hymn Sing along time and then when we are done, we will have ice cream. Bring your favorite topping and we will enjoy one of the best treats in the world -- ICE CREAM!!!
Series Information