Jorie Manderfield
In Memoriam
We are so very saddened for the loss of our sister in Christ.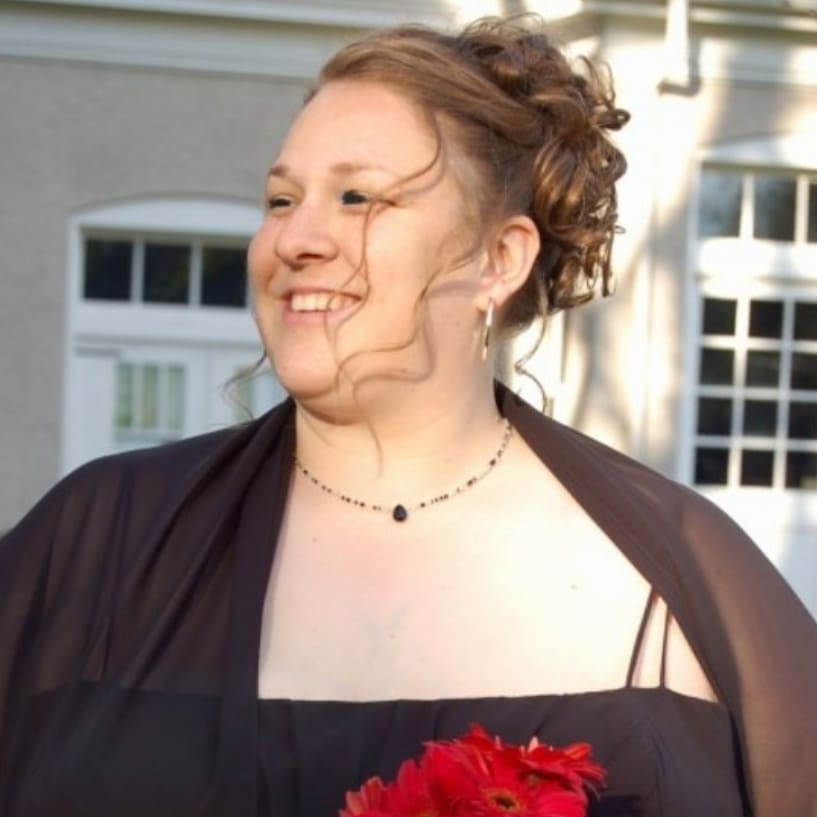 Jorie Lynn Manderfield, 37, of Woodridge, passed away on February 10, 2021 from complications caused by COVID.
Jorie was a loving, patient and peaceful individual who took great joy in caring for others, especially young children. Upon graduating from Downers Grove South high school in 2002, Jorie attended Lincoln College in Lincoln, Illinois graduating with an Associate's degree. She went on to join her mom's licensed family child care business. Jorie recognized and treated each child as a blessing and could always find a way to make that special connection. A crying baby was not something to stress over but a chance to cuddle. Toys and games scattered about were not a mess but rather a day's worth of fun.
Jorie was also a life-long, active member of the Woodridge United Methodist Church (WUMC) serving as our Children's Ministry Coordinator, Chairperson of Education and Family Ministries, a member of the Return Team, a Sunday School Teacher, regularly volunteering with the DuPage PADS shelter, and our Assistant Producer of Online Worship. If you did not see her attached to a WUMC initiative she was certainly helping behind the scenes.
Jorie's kind heart and desire to help others will be missed greatly by her parents, Mike and Kathy Manderfield, sister Kendra (Brad) Moore, brother Chris (Trudee) Manderfield, nephew Jackson Moore, nieces Isla Moore and Molly, Amelia and Natalie Manderfield, along with many aunts, uncles, cousins and friends.
Celebration of the Life of Jorie Manderfield
Saturday, June 12th at 11:00am at Woodridge UMC we celebrate the life of our sister in Christ, Jorie Manderfield.
Due to COVID restrictions limited space will be available in the sanctuary, with overflow space offered as we are able. We also plan to live-stream the service on our Woodridge UMC YouTube channel. Masks, social distancing, and reservations are necessary. Click here to reserve your spot.
The family is asking that in lieu of flowers, donations be made to the Jorie Manderfield Memorial Fund.
Online: at the button below,
By Texting: 630-449-7121,
By Mail: WUMC 2700 West 75th St. Woodridge, IL 60517 (Please put Jorie's name in the check memo).