Classes
Registration for the 2020-2021 School Year!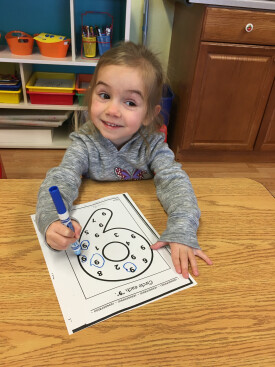 If you are interested in registering your child, please print and complete the Registration Form and return it with your non-refundable registration fee. Registration fees are $85.00 for a new student, $50.00 for returning students, and $50.00 for each addition child from the same family. Your check, made payable to Small Miracles Preschool, will secure your child's placement for the 2020-2021 school year, beginning in September.
If you have any questions, please call or email the preschool office at 630-968-6095 or .
---
Registration for SUMMER CAMP
Join Camp Miracles and have fun while learning about the program theme. Activities will include arts and crafts, music, games, outdoor play, and much more! Camp is open to 3-6 year olds.
Session One: "In the Jungle, the Mighty Jungle" - June 8th-12th from 9:00-11:00 am
Session Two: "Under the Sea" - July 6th-10th from 9:00-11:00 am
Each Session Costs $125
Space is limited and filled on a first come, first serve basis.
You may sign up for one or both sessions when registering.
Find the registration form here.
March 2nd - Registration opens for current and returning families
March 9th - Registration is open to the public
---
Three and Four Year Olds
Our three and four year old programs encourage children to develop a love for school by making them feel important and valued as a member of the class.



Teachers
Stacey Bretwisch (left): Starting her second year with us, Stacey joined us after spending five years as a substitute teacher in Woodridge School District 68 and is excited about this school year.
Sara Burton (right): This is Sara's first year as a teacher with Small Miracles. She was a special education teacher for eleven years at the Chicago Lighthouse for the Blind. Sara is very excited to join the Small Miracles family!
3 Year Old Morning Class
(must be 3 by December 31st, 2019)
Tuesday and Thursday
8:45am to 11:15am
$130.00 per month
3-4 Year Old Afternoon Class
(a blended class of older 3-year-olds and 4-year-olds)
Tuesday, Wednesday and Thursday
12:00pm to 2:30pm
$190.00 per month
4 Year Old Morning Class
(a class of younger 4-year-olds)
Monday, Wednesday and Friday
8:45am to 11:15am
$190.00 per month


Pre-Kindergarten
Our Pre-Kindergarten program is designed to prepare children both academically and socially for kindergarten. This program is for children who will be attending kindergarten the following year and turning 4 before August 31st, 2019.


Teachers
Laurie Reiken (left): Laurie has been teaching preschool for 13 years and is excited to be at Small Miracles for her third year.
Terry Vanderjack (right): Terry has been with Small Miracles for 15 years. She loves working with pre-kindergarten children and appreciates their enthusiam and excitement about learning new things.

Pre-K Morning Class
Monday through Thursday
8:45am to 11:15am
$225.00 per month
Pre-K Afternoon Class
Monday through Thursday
12:00pm to 2:30pm
$225.00 per month
Mini Miracles & Me
Our Mini Miracles & Me program is offered at Small Miracles Preschool for children between the ages of 20 to 36 months and an adult. Maximum number of children in each class is 6 and the minimum is 4. Please print and complete the Registration Form and return it with your class fee.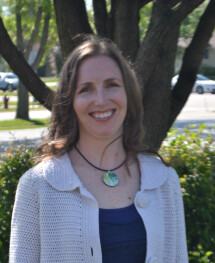 Teacher
Carrie Santucci: Carrie has been part of Small Miracles for many years. The students and environment bring her joy. Carrie has also taught yoga to children for 16 years and is the teacher for the Yoga add-on class.
Are you looking for a social and learning opportunity for you and your toddler? A place to meet other people with young children while enjoying playtime, a story, song, and craft with your child? Then this is the class for you and your toddler!
Summer Camp!
There will be no summer camp this year.
Add-on Classes!
Children can also sign up for our Add-on classes of Preschool Yoga and/or Soccer.
Small Miracles Preschool
Helping children learn since 1988!
Licensed by DCFS


630-968-6095
2700 West 75th Street · Woodridge, IL 60517
Email: