Classes
2020-2021 School Year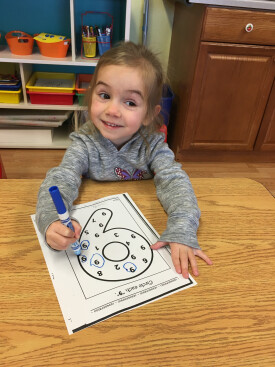 Despite careful preparation, Small Miracles Preschool will not be opening the 2020-2021 school year. This was a very difficult decision. Please know that every attempt was made to create a safe plan which would allow our students to learn and grow. Due to the recent release of updated rules and regulations from DCFS and the Illinois Department of Public Health, we are unable to develop a feasible plan that would adhere to the guidelines.
Small Miracles is proud to have provided a quality preschool environment for children in this community for many years. It has been such an honor to be a part of your children's lives and encourage their love for learning.
Thank you from the bottom of our hearts for your support during this difficult time. Please stay safe and healthy.
If you have any questions, please call or email the preschool office at 630-968-6095 or .
---
No classes are available for the 2020-2021 school year.
We intend to Open for the 2021-2022 school year.
Small Miracles Preschool
Helping children learn since 1988!
Licensed by DCFS


630-968-6095
2700 West 75th Street · Woodridge, IL 60517
Email: