When Changing Plans Changes Your Life
Matthew 2:1-12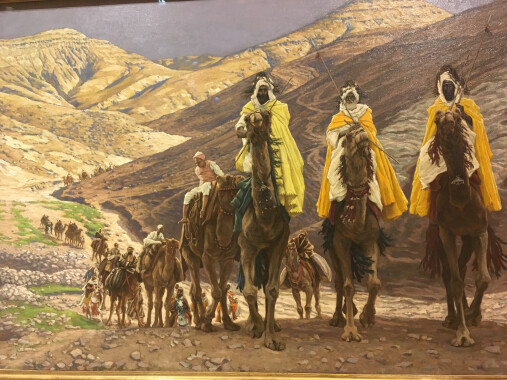 Happy New Year!!! This first Sunday of the new year marks a time of new beginnings. Resolutions and plans have been made for self improvement and personal development. Plans that will surely change our lives. Sometimes these resolutions are the result of other circumstances and the response to them. Whatever the case, the intention is improvement, an illumination of sorts.
As the Wise Men traveled to find the Star above them they probably had no idea how different their lives would become because of their encounter with the Christ-Child. It is believed that they arrived (according to our calendars) 12 days after Christmas or around January 6th. Upon their arrival, they made a life-changing discovery or illumination......the star above where the Christ-Child was born!!! Their arrival day and discovery is referred to as Epiphany, the day of illumination. What a life-changing experience!!
We will talk about how "CHANGING OUR PLANS CAN CHANGE OUR LIVES".
Response: " Why is Matthew so serious today, the week after Christmas? Fear. Tyrants have existed through history and used fear to put people down. Love is greater than fear. The stories we tell indicate who we are. We need to continue to tell the stories that Love is greater than Fear. Today's gospel remind us fear is always trying to stamp out Love. Jesus' message over and over is that LOVE is truly greater than fear." - Glenn