A Gift for the Neighborhood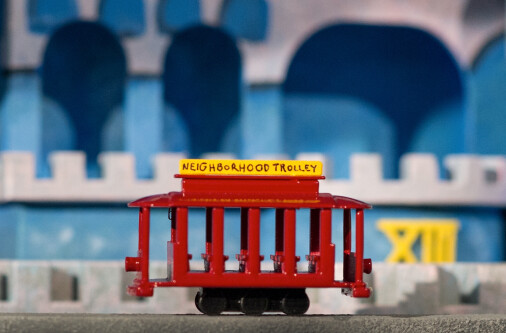 The movie "Beautiful Day In the Neighborhood" is about a reluctant journalist who is preparing an article on Mister Roger's Neighborhood and ends up with a change of heart about the host of the popular children's program. Mister Roger's Neighborhood was a pivotal television program that sought to teach children about life, even talking about "hard" things like death, war and racism. The show began its run during the late 1960's and lasted until the early 2000's. The program stressed hospitality and kindness, the attributes that we look for in church settings.
The presence of God's spirit makes a difference about how people feel and react within a congregation. What are those attributes that attract and invite persons into fellowship? We will look at some of those through the eyes of Mister Roger's Neighborhood as we talk about "A GIFT FOR THE NEIGHBORHOOD". How does the presence of God in our world, our community, our neighborhood make a difference? Let's take a look at that on Sunday. Join us at 9 or 10:30 a.m.. ALL ARE WELCOME!
Series Information