Children's Ministries
Our programs for children begin with nursery care on Sunday mornings. During Sunday worship time there is Sunday School class for kids age 3 through 6th grade. Sunday School teachers and nursery attendants are required to wear masks.
Our youth program offers the tools, space, and time for youth to encounter God's transforming love. We coordinate many activities throughout the year for 7th through 12th graders, outside of the traditional worship and Sunday school experience.
This includes fundraising activities, our annual youth summer mission trip, smaller mission activities, Wednesday Night Live, our confirmation program, Christian retreats, and vacation bible school.
Safe Sanctuaries
Sunday School
Join us for Sunday Morning Worship at 10:00 am. Sunday School is a available for children, ages 3 through 6th grade.
Experienced Nursery Care is provided at all services.
Learn More
For more information about our Children's Ministries, please contact the church office.
Other Ministries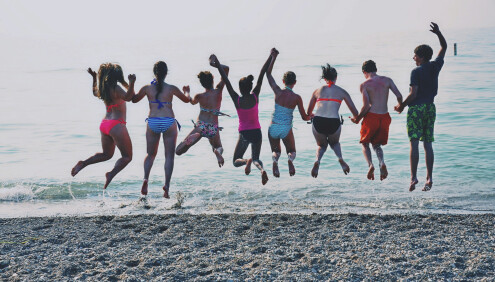 Youth Ministries
Opportunities for students to wonder, learn, pray, dream, create, serve, be inspired, and be inspiring as they love God and love their neighbors. Programs for junior high (7th & 8th grade) and high school students in an inclusive and welcoming community.
Opportunities to grow in faith as we get to know others and come to be known by others. We learn with each other and we learn from each other as we explore together how to live the way of Jesus in the world today.