Framing Our Lives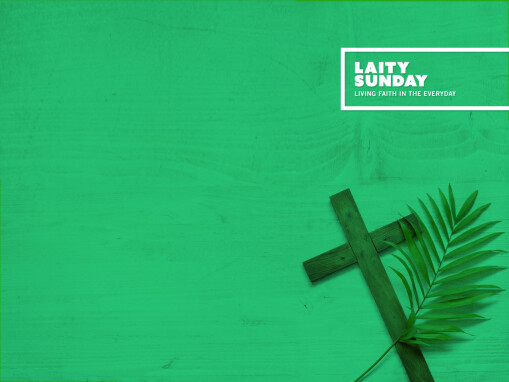 This Sunday, October 13th, Woodridge UMC celebrates Laity Sunday.
What does that mean?
"Laity Sunday is one way we express the deep conviction that all are called to participate in God's mission and live this calling through the ministry of the church." — UMC's Book of Discipline.
In other words, the purpose of Laity Sunday is to focus on the celebration of the ministry of all lay Christians. This focus flows out or our Methodist heritage.
"In the early days of American Methodism, the laity served and maintained congregations between visits of the circuit riders. Today, lay people are the front line of daily ministry at the workplace, in the home and within the community." — Discipleship Ministries
Strong lay leadership is a hallmark of Woodridge United Methodist Church. We are blessed to have several lay people leading worship this Sunday, including long-time member Kevin Read.
Kevin has served Woodridge UMC in myriad ways over the decades. Currently, he is acting Chairperson of Administrative Council…along with serving on Youth Council, Staff-Parish Relations Committee, and the Revitalization Team. Plus, he helps as a leader for many Youth Ministry activities. This Sunday, October 13th, Kevin will offer his thoughts on living faithfully with his sermon, "Framing Our Lives."
All are welcome!