Let's Leave the Tomb Behind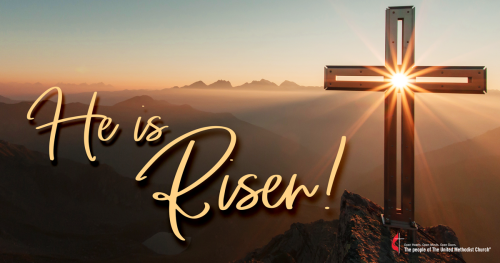 HAPPY RESURRECTION SUNDAY!! CHRIST IS RISEN! What an awesome declaration to be able to make. Even though this is the umpteenth time some of us have said it, it still sounds AWESOME! Awesome to know the victory and promise that it represents. Awesome to know the hope and love that it reminds us still exists even in our world today.
But how are we to fully embrace the idea that hope and love and victory still exist in our world? After all, when we look around it appears as if our world has gone backwards and promise is no longer possible. The way we get there is to take a look at the things that are holding us back.
Sometimes we are not able to see the possibilities and promises because we are still at the tomb trying to hold on to what used to be. We must begin to think about how we will move forward in such a different kind of world. "LET'S LEAVE THE TOMB BEHIND!" We can't properly tell the story of Easter until we leave the tomb!
What a novel concept!!?? Let's talk about it Sunday and see what we come up with. Join us on Sunday in person or on YouTube at 10:00 a.m..