Temptation Wilderness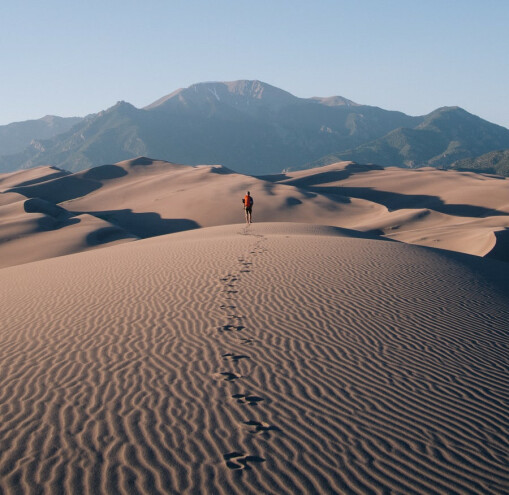 What tempts you more:
-Big, juicy steak cooked to perfection?
-Double chocolatey chip creme frappuccino?
-Being less-than-entirely-truthful on a tax return?
-Telling a supervisor what an idiot they are?
-Taking credit for someone else's work?
-Remaining silent while someone else suffers?
Or perhaps it is something else entirely?
This week, our gospel story (Matthew 4:1-17) picks up right where we left off last week. John baptizes Jesus, then Jesus is "led into the wilderness to be tempted." It is a rather well-known story; one our culture loves — loves — to imagine, draw, paint, and film. We'll take a peek at a couple examples as we wonder just who is this devil/tester/tempter/Satan?
We'll also wonder:
What is significant about the temptations Jesus endures?
What difference does it make where Jesus is?
Why does Jesus leave Nazareth for Capernaum?
Why does Matthew quote Isaiah and call the area "Zebulun and Naphtali"?
How does anything from this dusty old story help us be better, more faithful disciples striving to transform the world today?
This Sunday, January 20th, Pastor Dave will wrestle with those ideas and more in his sermon, "Temptation Wilderness."
Series Information